Meet Our Leadership Team
Jul 22, 2018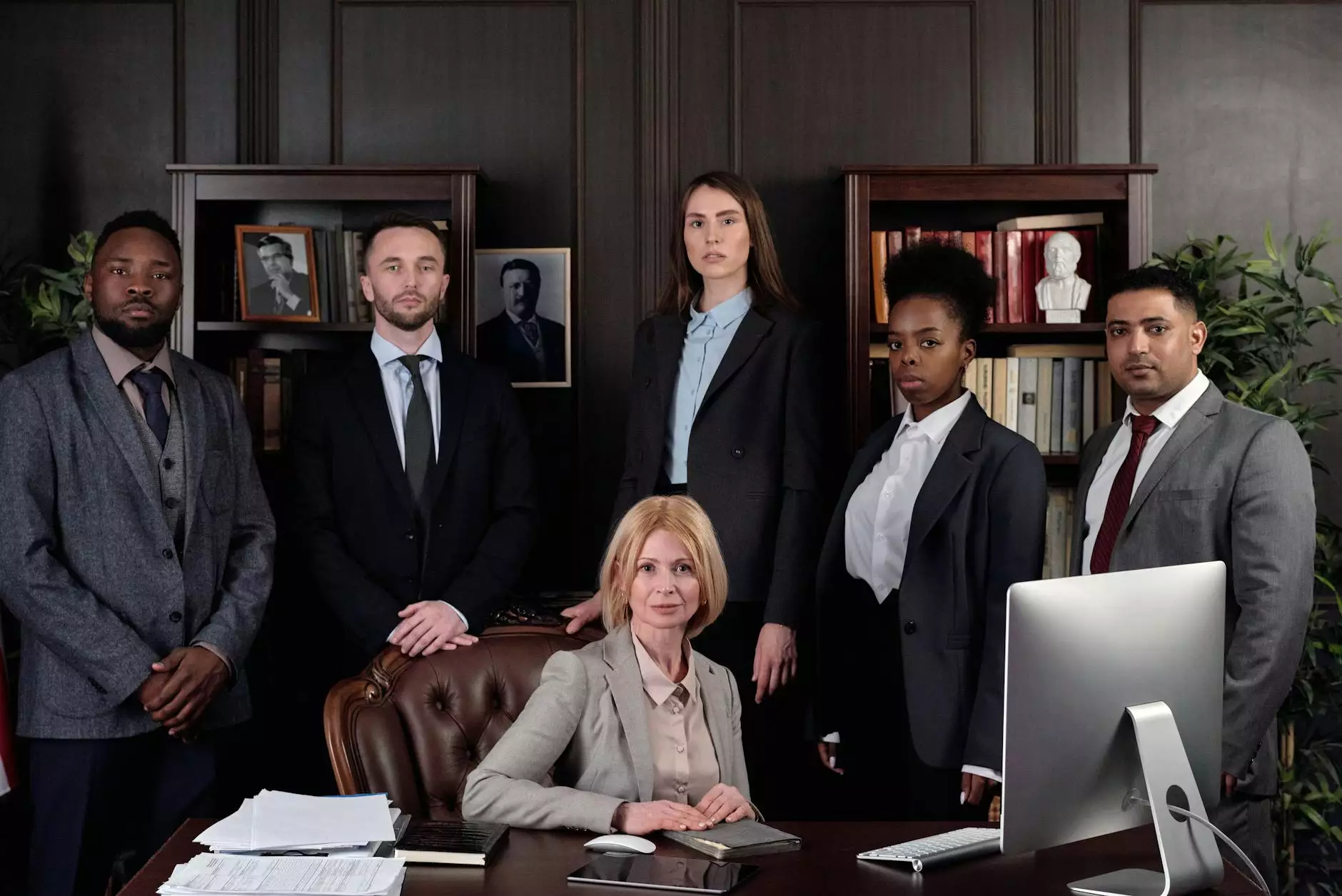 Introduction
Welcome to Grim Harley, MD, where exceptional leadership drives our success. Our senior management team is comprised of industry experts who bring a wealth of knowledge, experience, and dedication to guide our organization towards achieving unparalleled results.
Dr. Grim Harley, MD
Leading the pack is our esteemed leader, Dr. Grim Harley. With a long-standing career in the medical field and a specialization in internal medicine, Dr. Harley has been instrumental in shaping the vision and direction of our organization. His unwavering commitment to excellence and patient-centric approach sets the bar high for our entire team.
Education and Qualifications
Doctor of Medicine - University of Medical Sciences
Board-certified in Internal Medicine
Published author in renowned medical journals
Recipient of multiple prestigious medical awards
Professional Experience
Dr. Harley's decades of experience have contributed to his deep understanding of the ever-evolving healthcare landscape. He has held positions at reputable medical institutions, including:
Chief Medical Officer - City General Hospital
Medical Director - Harley Medical Center
Lead Physician - Wellness Clinic
Rebecca Miller - Chief Operations Officer
Heading our operational excellence is Rebecca Miller, the dedicated Chief Operations Officer at Grim Harley, MD. With her exceptional leadership skills and proven track record, she ensures seamless coordination across all departments to provide optimal patient care and organizational efficiency.
Education and Qualifications
Master of Business Administration - University of Business Studies
Bachelor of Science in Healthcare Administration - University of Health Sciences
Certified Healthcare Executive (CHE)
Professional Experience
Rebecca has forged an impressive career in healthcare administration, holding key positions in reputed organizations:
Director of Operations - Premier Medical Group
Administrative Manager - City General Hospital
Operations Supervisor - Health Solutions Inc.
Dr. Jennifer Turner, PhD - Research & Development Director
Driving innovation forward, we have Dr. Jennifer Turner as our Research & Development (R&D) Director. With her extensive research background and scientific expertise, she leads our efforts to explore groundbreaking medical advancements and enhance patient outcomes.
Education and Qualifications
Doctor of Philosophy in Biomedical Sciences - University of Sciences
Postdoctoral Fellowship in Molecular Biology - Research Institute
Professional Experience
Dr. Turner's impressive career in scientific research has shaped her expertise in developing cutting-edge medical solutions:
Senior Research Scientist - Biotech Innovations
Research Associate - Advanced Medical Technologies
Lead Scientist - Health Research Foundation
Sarah Clark - Human Resources Manager
Driving our commitment to attract and retain top talent is Sarah Clark, our Human Resources Manager. With her comprehensive knowledge of human resource strategies and dedication to fostering a positive and inclusive work environment, she plays a vital role in shaping our team.
Education and Qualifications
Bachelor of Arts in Human Resource Management - University of Social Sciences
Professional in Human Resources (PHR) certification
Professional Experience
Sarah's career in human resources has spanned various industries, allowing her to bring a wealth of expertise to our organization:
Senior HR Specialist - Dynamic Tech Solutions
HR Manager - Global Pharmaceuticals
Talent Acquisition Specialist - Leading Recruitment Agency
Conclusion
At Grim Harley, MD, our exceptional leadership team sets the foundation for our success. With their expertise and unwavering dedication, we continue to deliver the highest standard of care to our patients and drive innovation within the medical field. Get to know our leaders and discover why Grim Harley, MD is at the forefront of the healthcare industry.