Services – Gynecology
Feb 21, 2018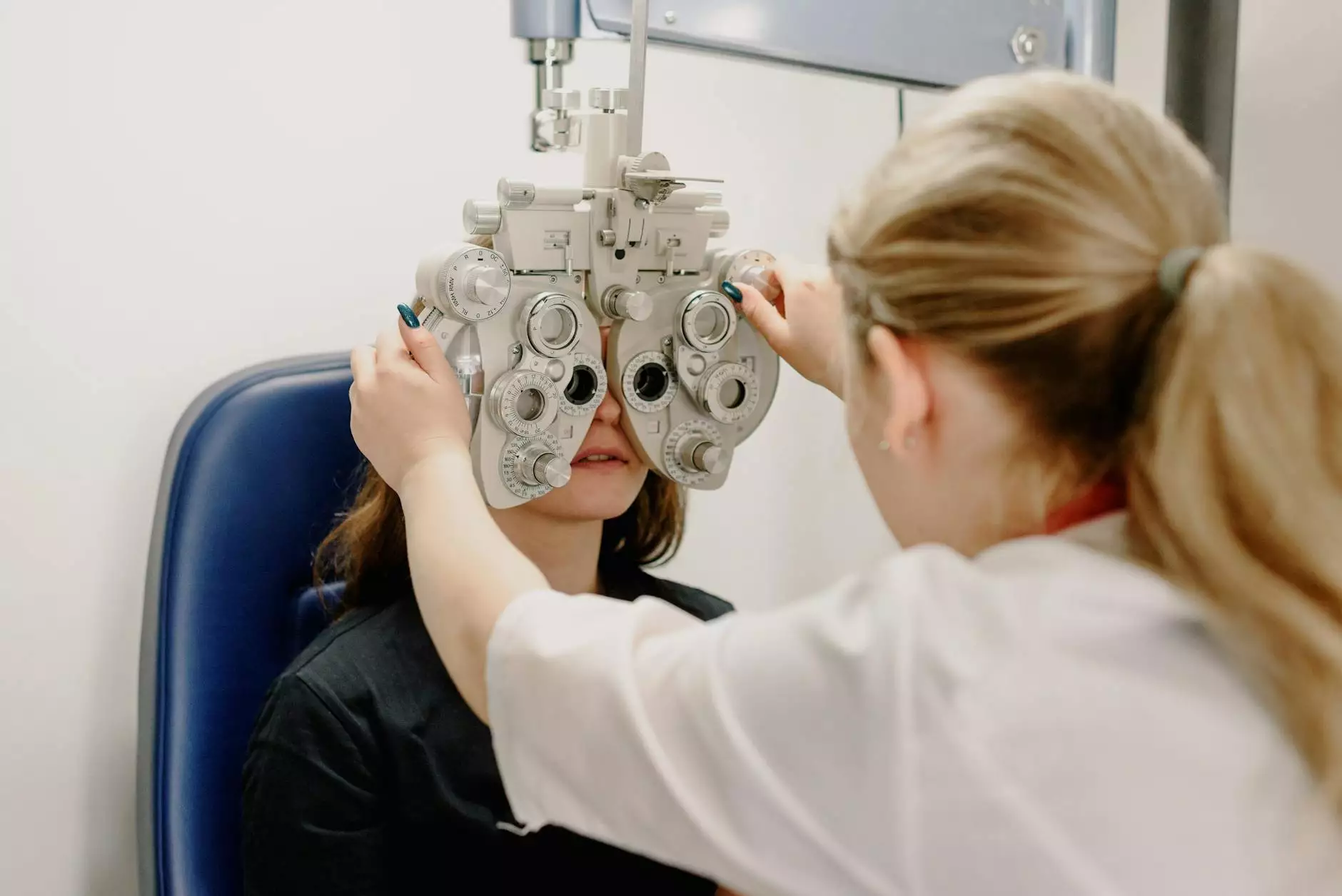 Comprehensive Gynecology Services for Women's Health
Grim Harley, MD is dedicated to providing high-quality gynecological services tailored to address the unique healthcare needs of women. Our experienced team of gynecologists offers a comprehensive range of services to promote and maintain optimal reproductive health.
Advanced Diagnosis and Treatment
At Grim Harley, MD, we utilize state-of-the-art diagnostic tools and techniques to accurately assess and diagnose various gynecological conditions. Our team of experts are skilled in conducting thorough evaluations and providing personalized treatment plans for each patient.
1. Annual Well-Woman Exams
Regular well-woman exams are essential for preventive care and early detection of potential health issues. Our gynecologists perform comprehensive examinations including pelvic exams, breast exams, and Pap smears to monitor and maintain women's reproductive health.
2. Family Planning and Contraception
We offer personalized family planning and contraception counseling to help women make informed decisions about their reproductive choices. Our experts provide guidance on various birth control methods, including oral contraceptives, IUDs, implants, and sterilization.
3. Menstrual Disorders and Menopause Management
Our team specializes in managing menstrual disorders such as heavy or irregular periods, painful periods, and premenstrual syndrome (PMS). We also provide personalized care during menopause, addressing symptoms like hot flashes, mood swings, and osteoporosis.
4. Pelvic Floor Health
We offer comprehensive evaluations and treatment for pelvic floor disorders, including pelvic organ prolapse, urinary incontinence, and pelvic pain. Our gynecologists work closely with pelvic floor physical therapists to ensure comprehensive care.
5. Minimally Invasive Gynecologic Surgery
When surgery is necessary, our skilled gynecologists specialize in performing minimally invasive procedures to minimize discomfort, scarring, and recovery time. We offer a range of procedures, including laparoscopy, hysteroscopy, and robotic-assisted surgery.
6. Gynecologic Oncology
Our gynecologic oncology specialists provide comprehensive care for women with gynecologic cancers, including cervical, uterine, ovarian, and vaginal cancers. We offer personalized treatment plans, including surgery, chemotherapy, and radiation therapy, to ensure the best possible outcomes.
7. Reproductive Endocrinology and Infertility
For women facing infertility or hormonal imbalances, our reproductive endocrinology experts offer advanced diagnostic testing and fertility treatment options. We strive to help couples achieve their dreams of having a family through assisted reproductive techniques.
8. Adolescent Gynecology
We provide compassionate and specialized care for teenage girls, addressing their unique gynecologic needs. Our team focuses on educating and empowering young women to make informed decisions about their reproductive health.
Exceptional Care from Experienced Gynecologists
At Grim Harley, MD, our dedicated team of gynecologists are committed to delivering exceptional care to each patient. We prioritize open communication, individualized treatment plans, and a comfortable environment for all women seeking our services.
Schedule an Appointment Today
If you are looking for comprehensive gynecology services and exceptional care, contact Grim Harley, MD today to schedule an appointment. Take control of your reproductive health and trust our experienced team to prioritize your well-being.