Reviews - Columbus Women's Care
Mar 4, 2019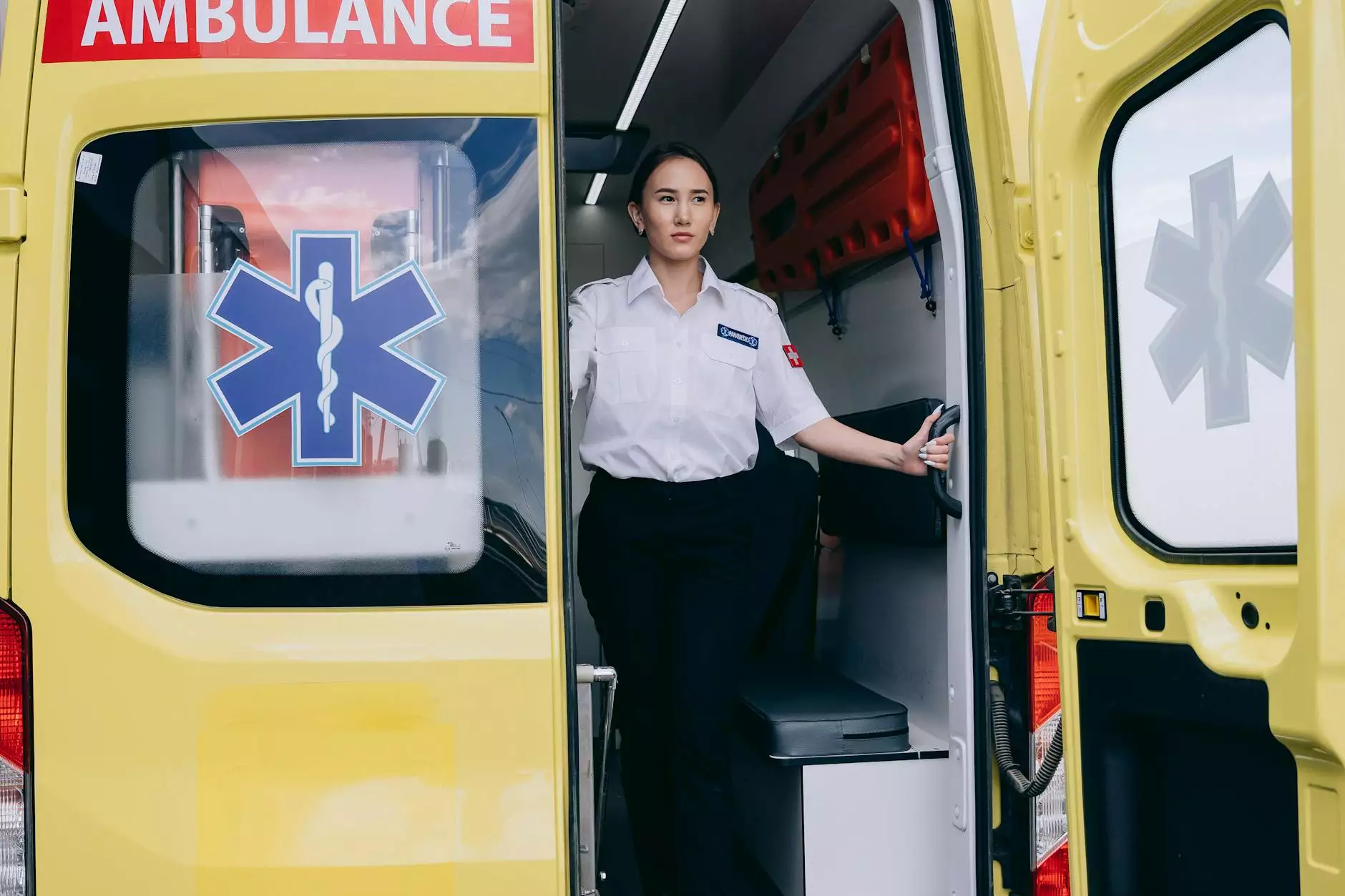 Trust in Grim Harley, MD for Exceptional Women's Care
Welcome to Columbus Women's Care, where your health and well-being are our top priorities. We understand the importance of finding a trusted and experienced healthcare professional who can provide comprehensive care for all your women's health needs. Look no further as we introduce you to Grim Harley, MD, a highly skilled and compassionate physician dedicated to delivering exceptional care to women in Columbus and beyond.
Unparalleled Expertise in Women's Health
Dr. Grim Harley possesses unmatched expertise in the field of women's health. With years of experience and a passion for improving the lives of women, Dr. Harley has gained a reputation for providing top-notch care and achieving excellent patient outcomes.
Personalized Care Tailored to Your Needs
We understand that every woman is unique, and so are her healthcare needs. Dr. Harley believes in providing personalized care that is tailored to each individual. During your visit, Dr. Harley will take the time to listen to your concerns, answer your questions, and develop a comprehensive treatment plan designed specifically for you.
Comprehensive Range of Services
Columbus Women's Care offers a wide range of services to address all aspects of women's health. From routine check-ups and preventive care to advanced gynecological procedures, Dr. Harley and his team deliver comprehensive care that ensures your overall well-being.
Gynecological Services
Our gynecological services include regular screenings, contraceptive counseling, STD testing, and treatment for gynecological conditions such as endometriosis, fibroids, and polycystic ovary syndrome (PCOS). Dr. Harley is experienced in minimally invasive surgeries, including laparoscopic and robotic-assisted procedures, providing you with the least invasive options for your treatment.
Obstetric Care
For expectant mothers, Columbus Women's Care offers complete prenatal care to guide you through a healthy and smooth pregnancy journey. Dr. Harley and his team will closely monitor your pregnancy, address any concerns, and ensure the well-being of both you and your baby. From prenatal visits to childbirth, you can trust us to provide the highest level of care throughout this special time.
Family Planning
If you are considering expanding your family or have questions about family planning, Dr. Harley can provide guidance and support to help you make informed decisions. We offer fertility evaluations, preconception counseling, and assistance with family planning methods to ensure your reproductive health goals are met.
Menopause Management
As women approach menopause, it is essential to have a healthcare provider who understands the unique challenges and changes that occur during this phase of life. Dr. Harley offers comprehensive menopause management, addressing symptoms such as hot flashes, mood swings, and vaginal dryness. Through personalized treatment plans, we strive to improve your quality of life during this transition.
What Our Patients Say: Real Reviews from Real Women
Don't just take our word for it. Read through the following real testimonials from our patients, who have experienced the exceptional care provided by Dr. Grim Harley and his dedicated team.
Testimonial 1
"Dr. Harley and his staff are simply amazing. From the moment I walked into their office, I felt welcomed and cared for. Dr. Harley took the time to listen to my concerns and patiently explained all the available treatment options. Thanks to his expertise, I was able to overcome my health issues and regain my quality of life. I can't recommend Dr. Harley enough!"

- Jane Doe, Columbus Women's Care patient
Testimonial 2
"I have been a patient of Dr. Harley for several years, and I can confidently say that he is one of the best doctors I have ever encountered. His professionalism, knowledge, and genuine compassion set him apart. Dr. Harley not only treats the medical aspect but also takes the time to address emotional well-being. I am truly grateful for the exceptional care I have received at Columbus Women's Care."

- Sarah Smith, Columbus Women's Care patient
Testimonial 3
"Choosing Dr. Harley as my healthcare provider was the best decision I could have made. His calm demeanor and deep understanding of women's health immediately put me at ease. Dr. Harley thoroughly explains every procedure and ensures I am comfortable throughout. I appreciate his dedication to providing comprehensive care and would trust him with my health without hesitation."

- Amanda Johnson, Columbus Women's Care patient
Contact Columbus Women's Care Today
If you are ready to experience the exceptional women's care provided by Dr. Grim Harley and his team, don't hesitate to reach out. Contact our office today to schedule an appointment or inquire about our services. We look forward to meeting you and helping you achieve optimal health and well-being.