Conditions We Treat
Dec 14, 2018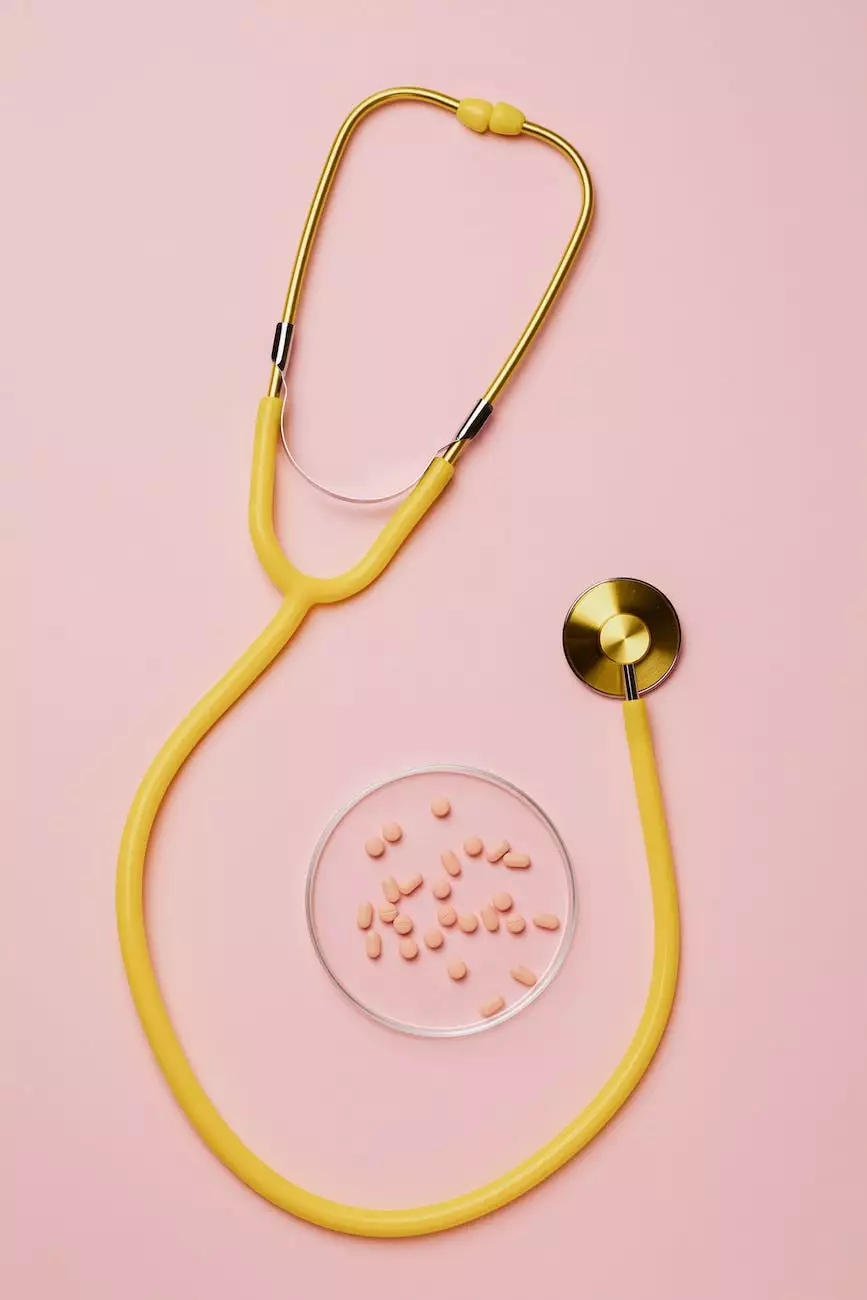 Making a Difference in Your Health
At Grim Harley, MD, we are committed to providing exceptional medical care and treatment for a diverse range of conditions. Our experienced team of professionals is dedicated to improving the health and well-being of our patients.
Comprehensive Medical Expertise
With years of experience and a deep understanding of human physiology, we specialize in addressing various conditions and illnesses. Our expertise allows us to assess and diagnose complex medical issues accurately. We strive to provide personalized treatment plans tailored to each patient's unique needs.
Conditions We Treat
1. Cardiovascular Diseases
Our clinic specializes in the diagnosis and treatment of various cardiovascular diseases, including:
Coronary artery disease
Heart failure
Arrhythmias
Hypertension
Valvular heart disease
We combine cutting-edge technology with the latest advancements in cardiology to deliver effective and evidence-based treatments for these conditions.
2. Respiratory Diseases
Our team is well-versed in managing respiratory conditions, such as:
Asthma
Chronic obstructive pulmonary disease (COPD)
Pneumonia
Lung cancer
Pulmonary fibrosis
We offer comprehensive care plans to improve lung function, alleviate symptoms, and enhance the overall quality of life for our patients.
3. Gastrointestinal Disorders
We also provide expert care for gastrointestinal disorders, including:
GERD (gastroesophageal reflux disease)
Peptic ulcers
Inflammatory bowel disease (Crohn's disease and ulcerative colitis)
Colon polyps
Liver diseases
Our multidisciplinary approach ensures a comprehensive evaluation and tailored treatment for each patient, aiming to achieve long-term digestive health.
4. Endocrine and Metabolic Conditions
At Grim Harley, MD, we specialize in diagnosing and treating various endocrine and metabolic disorders, including:
Diabetes (type 1 and type 2)
Thyroid disorders
Obesity
Metabolic syndrome
Adrenal disorders
Our team strives to provide advanced treatments and management strategies to promote hormonal balance and overall well-being.
5. Neurological Conditions
We have expertise in managing neurological conditions, such as:
Stroke
Epilepsy
Parkinson's disease
Multiple sclerosis
Peripheral neuropathy
With a patient-centered approach, our neurology specialists work closely to develop personalized treatment plans that focus on symptom management and improving overall neurological function.
6. Musculoskeletal Conditions
Our clinic offers comprehensive care for musculoskeletal conditions, including:
Arthritis
Osteoporosis
Back pain
Joint disorders (such as knee, shoulder, and hip)
Soft tissue injuries
We integrate a range of non-surgical and surgical interventions to provide relief from pain, restore mobility, and enhance the overall function of the musculoskeletal system.
7. Mental Health Disorders
We understand the importance of mental health. Our team provides compassionate care and evidence-based treatments for mental health disorders, including:
Depression
Anxiety disorders
Bipolar disorder
Schizophrenia
Post-traumatic stress disorder (PTSD)
We work closely with our patients to develop personalized treatment plans that focus on improving mental well-being and enhancing overall quality of life.
Personalized Care for Optimal Health
At Grim Harley, MD, we believe in a holistic approach to healthcare. We strive to understand each patient's unique circumstances, addressing their specific needs through comprehensive evaluation and targeted treatments. Our team of skilled professionals is committed to delivering exceptional care and guiding patients towards optimal health.
Contact Us Today
If you're seeking high-quality medical care for any of the conditions mentioned above, please don't hesitate to contact us. Our dedicated team at Grim Harley, MD is ready to assist you in your journey towards improved well-being and enhanced quality of life. Schedule an appointment with us today.