Pregnancy Care | Monroe OBGYN
Aug 19, 2020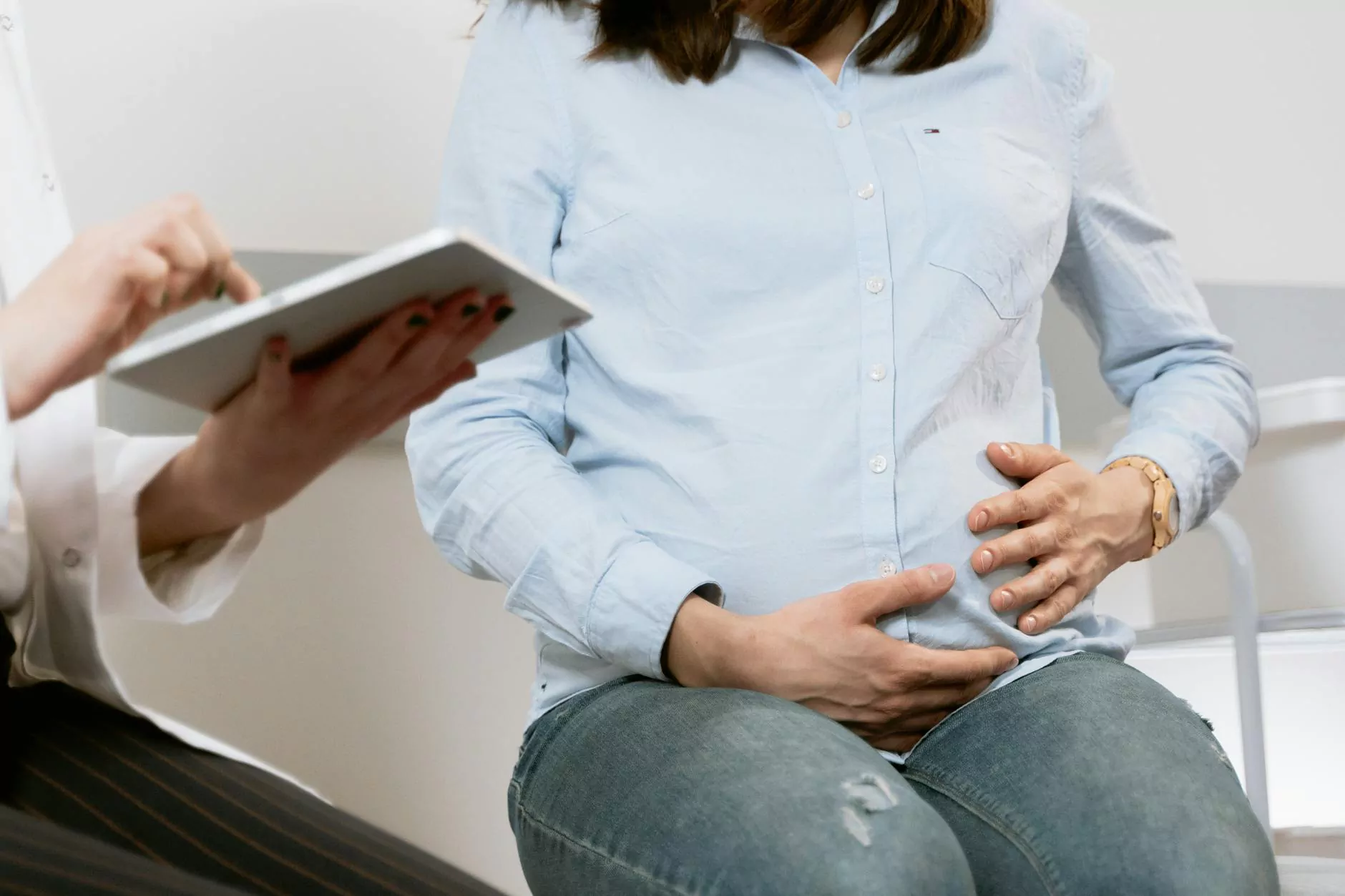 Comprehensive Pregnancy Care Services for a Joyful Journey
Welcome to Grim Harley, MD, where we offer top-quality pregnancy care services to women in Monroe and the surrounding areas. We understand that pregnancy is an exciting and transformative time in a woman's life, and our dedicated team of OBGYN professionals is here to support you every step of the way.
Your Trusted Partner in Prenatal Care
At Grim Harley, MD, we believe in providing comprehensive and personalized prenatal care to ensure the health and well-being of both you and your baby. Our experienced team of OBGYN specialists utilizes the latest medical advancements and evidence-based practices to deliver the highest standard of care.
Choosing the Right Prenatal Care Provider
When it comes to choosing a prenatal care provider, it's essential to consider factors such as experience, expertise, and a supportive environment. With Grim Harley, MD, you can trust that you are in capable hands. Dr. Grim Harley and his team have years of experience in providing exceptional pregnancy care.
Personalized Approach to Pregnancy Care
Every pregnancy is unique, and we recognize that each woman has individual needs and concerns. That's why we take a personalized approach to pregnancy care, tailoring our services to meet your specific requirements. Our compassionate team will work closely with you to develop a customized care plan that ensures optimal health for both you and your growing baby.
Our Pregnancy Care Services
At Grim Harley, MD, we offer a comprehensive range of pregnancy care services to support you through every stage of your pregnancy. Our services include:
Prenatal Visits: Regular check-ups to monitor your health and the development of your baby.
Ultrasound Imaging: State-of-the-art ultrasound technology to assess fetal development and detect any potential issues.
Genetic Testing: Screening and diagnostic tests to identify any genetic abnormalities or chromosomal disorders.
Nutritional Guidance: Expert guidance on maintaining a healthy diet and proper nutrition during pregnancy.
Exercise Recommendations: Safe and appropriate exercise recommendations to promote a healthy pregnancy.
High-Risk Pregnancy Care: Specialized care for women with high-risk pregnancies, ensuring the best possible outcomes.
Labor and Delivery: Supportive care during labor and delivery, with a focus on your comfort and well-being.
Postnatal Care: Comprehensive care following the birth of your baby, including breastfeeding support and guidance.
Experience Professional Excellence in Pregnancy Care
At Grim Harley, MD, we are proud to offer you the highest standard of pregnancy care in Monroe and the surrounding areas. Our skilled team of OBGYN professionals combines their expertise with a genuine passion for providing exceptional care.
We understand the importance of building a trusting and supportive relationship with our patients. With us, you can expect compassionate care, open communication, and a focus on your overall well-being throughout your pregnancy journey.
Why Choose Grim Harley, MD for Your Pregnancy Care Needs?
When it comes to choosing the right pregnancy care provider, we believe that Grim Harley, MD stands out from the rest. Here are some reasons why:
Expertise and Experience: Dr. Grim Harley has extensive experience in the field of OBGYN and has helped countless women throughout their pregnancies.
Comprehensive Care: We offer a wide range of services to address all your pregnancy care needs, ensuring a seamless and comfortable experience.
State-of-the-Art Facilities: Our clinic is equipped with the latest and most advanced technology to provide accurate diagnoses and efficient care.
Supportive Environment: We understand that pregnancy can be an emotional journey, and we strive to create a supportive and comforting environment for all our patients.
Continuity of Care: Our commitment to providing comprehensive care extends beyond pregnancy. We aim to be your long-term healthcare partner, offering ongoing support as you navigate motherhood.
Schedule an Appointment Today
Are you ready to experience top-quality pregnancy care from a trusted team of professionals? Contact Grim Harley, MD today to schedule an appointment. We look forward to supporting you and your growing family on this beautiful journey.